Snippets from the vibrant Northeast capture Colours, people, scenic beauty, culture, and society.
Cryspil K. Sangma, a 72-year-old woman from the hilly town of Tura in the West Garo Hills district of Meghalaya, has been recycling waste material to make traditional accessories belonging to the state's Garo tribe and to revive her culture again.
Sangma began her venture at the age of 50 with an aim to revive the rich culture of the A'chik (meaning 'people of hills' in Garo language). She started making sustainable clothes  such as the 'Ganding-Chinding' (traditional Garo attire), the ambeng top (traditional top wear) and lengti (bottom wear).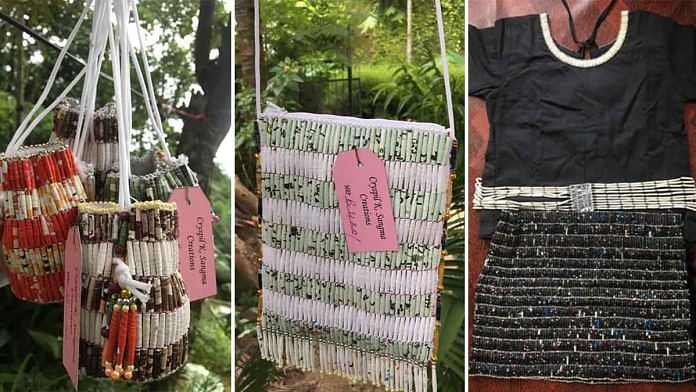 She said "It's never too late to start something that you are passionate about because it always brings you joy and satisfaction in life,"
Cryspil's Creations making height, an online store through which she sells her eco-friendly, handcrafted accessories, and the other products she designs. In 2000, Sangma began utilizing waste paper such as old calendars and whiskey boxes, and wires to make traditional accessories such as the Garo rigitok (necklace), kadesil (earring), kakam (necklace), sengki (waist belt), kotip (headgear) and konal (earring) and kok (a Garo basket).
She also made the kadesil and kakam (Garo traditional attires) needed for the Wangala dance during the 2007 Independence Day celebrations in New Delhi.
She believes "If you are in pursuit of your dreams and happiness but are having a tough time, don't give up on your dreams,"