The most common cause of premature skin ageing is photoaging, which is caused by the sun's harmful UVA/UVB rays. Skin that has been exposed to the sun for an extended period of time may begin to show signs of damage such as sunburn, dark spots, dryness, and hyperpigmentation. The two proteins that keep skin firm, plump, and smooth—collagen and elastin—also degrade as a result of sun exposure, resulting in the appearance of fine lines and wrinkles. The simplest way to avoid sun damage is to always use sun protection that is best suited to your skin type and to reapply it at regular intervals throughout the day. And here are a few skincare guidelines you can follow if your skin has been compromised by harmful solar radiation and needs to be restored to its optimal health.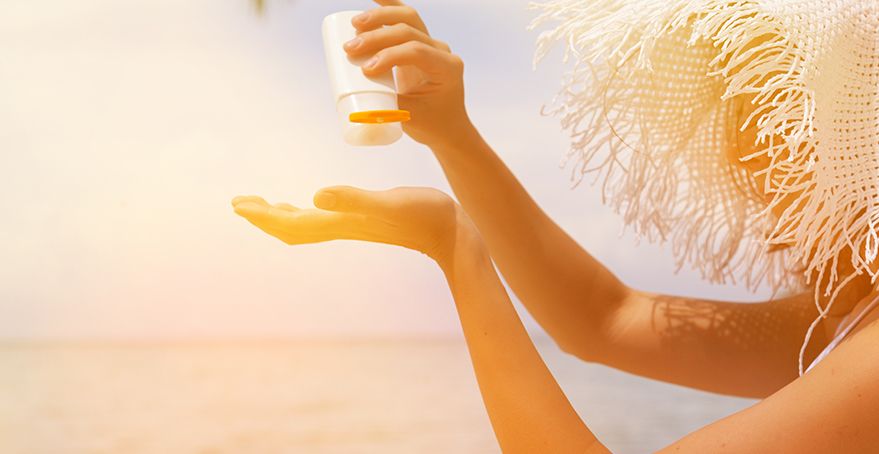 Cleansing
Hydrating and antioxidant-rich facial cleansers can keep your skin looking radiant and supple by preventing dryness and reducing free radical damage. For example, this Juicy Chemistry Tamanu, Kakadu Plum, and Frankincense Face Wash are high in antioxidants and phenols, which help balance uneven skin tone. This cruelty-free and vegan formula also reduces inflammation and helps replenish the skin's lost lipids with essential fatty acids.
Exfoliating
Because skin can be severely damaged after sun exposure, avoid using harsh exfoliants for a while, especially if the redness or inflammation persists. Then use a gentle exfoliant, such as this Dermalogica Daily Microfoliant Exfoliant, which is a rice-based powder formula that activates when it comes into contact with water. It stimulates the release of papain, salicylic acid, and rice enzymes, which polish the skin to perfection. Furthermore, its white tea and liquorice extracts help to brighten skin tone, and its anti-inflammatory blend of colloidal oatmeal and allantoin soothes skin.
Protection
Prevention is always preferable to cure. Under no circumstances should you go out without an SPF of your choice. Sun Scoop's Invisible Sunscreen SPF 40 is a product we recommend. It is extremely light, non-comedogenic, and offers blue light protection. This gel formula moisturises the skin, is suitable for all skin types, and can also be used as a make-up primer, providing a natural finish without leaving a white cast after application.
Immediate Care
If your skin has recently been exposed to the harsh sun, applying an anti-inflammatory balm or gel can help provide immediate relief from redness, burning, or stinging. For rescuing your distressed skin, use pure aloe vera gel or Clinique's After Sun Balm with Aloe. This hydrating formula absorbs quickly into the epidermis, providing immediate relief from dehydration and redness. It is allergy-tested and relaxes the skin, leaving it feeling perfectly comfortable and smooth.
Repair
Allow your skin to heal and rejuvenate at night by using a night recovery cream or serum. Get your hands on Estee Lauder's Advanced Night Repair Synchronized Multi-Recovery Complex, a serum that specializes in reversing all signs of skin ageing. It helps to strengthen the skin's barrier, and its proprietary Chronolux Power Signal Technology reduces damage caused by environmental aggressors during the day. With its hyaluronic acid, it promises to keep skin hydrated for up to 72 hours and boost collagen production for smoother skin and youthful radiance.