Of course, you should ignore Northeast if you are keen to a touristy experience, because Northeast is creating waves in a matter of tourism, this region is still in its embryonic stage, this part is away from the mainstream, so if you go there you might feel like you have traveled the promising land.
Why scratch off the idea of planning a trip to the northeast when you can miss the most charismatic time of your life living in the nirvana Northeast. Each state has its own unique history and culture, and for a traveler, the region is a repository of rare experiences.
If you've traveled across India but have never visited the north-east, here are the reasons why you should never visit:
See the endangered one-horned rhino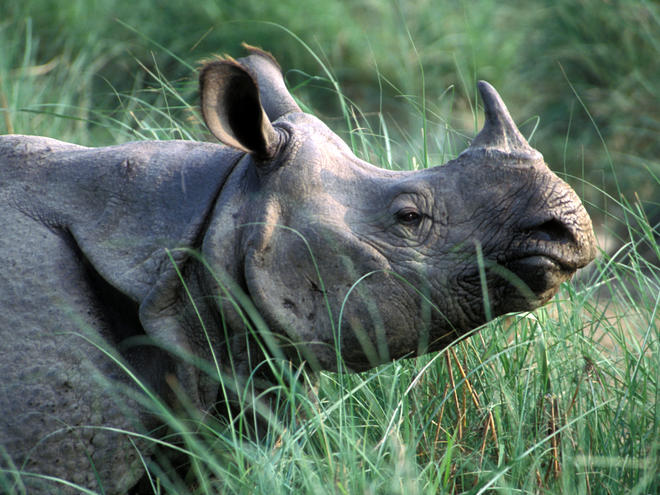 One-horned rhinos were almost extinct by 1975, with only 600 of them remaining in the jungles of Nepal and India. Hunting and poaching for their horns were the two main causes behind the decline. But with dedicated efforts, the population of this endangered species has gone up to 3,500 and more than half of them reside in Kaziranga National Park in Assam. The national park also has the highest density of tigers in the world. Take a safari tour here and while you meet elephants, wild water buffaloes, swamp deers, and a wide variety of birds, you can also admire the enormous work that Kaziranga National Park has put in towards wildlife conservation.
Rare gastronomic experience
The cuisines from the eight north-eastern states couldn't be more different from that of mainland Indian food. For one, the use of spices is kept to a minimum. Instead, ingredients like soybean and bamboo shoot in their fermented forms, add flavour to the dishes. During his trip to Nagaland, even Gordon Ramsay couldn't believe he was dining in India. But it would be wrong to classify the cuisine from this region as one entity because each state varies in their style of cooking. Sikkim, for instance, is largely influenced by Tibetan and Nepali cuisine. However, what can be said with certainty is that gastronomes will be fascinated with their finds when traveling in this part of the country.
Spiritual awakening
Arunachal Pradesh is the easternmost state of India. It is therefore called the 'Land of the rising sun'. The awe-inspiring natural landscapes of the state are dotted with several seminal Buddhist monasteries. The most important of them all is Tawang Monastery, founded in 1680. It also happens to be the largest monastery in India. When at Tawang, do indulge in some warm cups of coffee at the Dharma Coffee House and Library. Then there's Urgelling Monastery which is the birthplace of the sixth Dalai Lama. These monasteries create a meditative atmosphere ideal for spiritual introspection.
Challenging trekking routes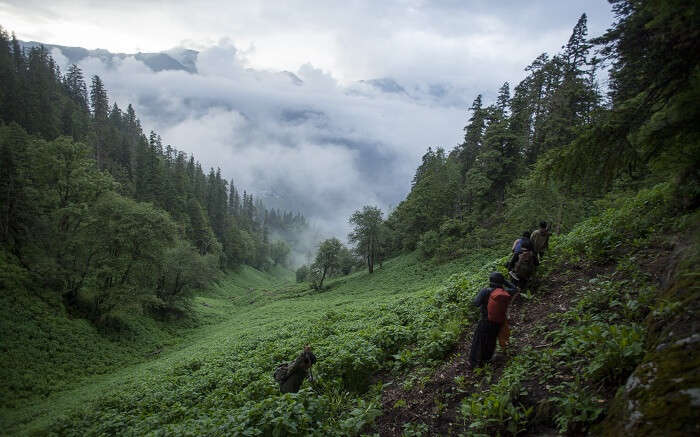 For the adventurous soul, north-east India presents some challenging trekking routes accompanied by spectacular views. The Bailey Trail Trek in Arunachal Pradesh follows the ancient trade route connecting India, Tibet, and Myanmar. The Goechala Trek in West Sikkim is considered by many to be the closest comparison to the famed trekking routes of Nepal. Dzukou Valley, Beyul of Pemako, Green Lake, Reiek Mountain, and Unakoti are some of the other treks you can explore in this region.
Rich culture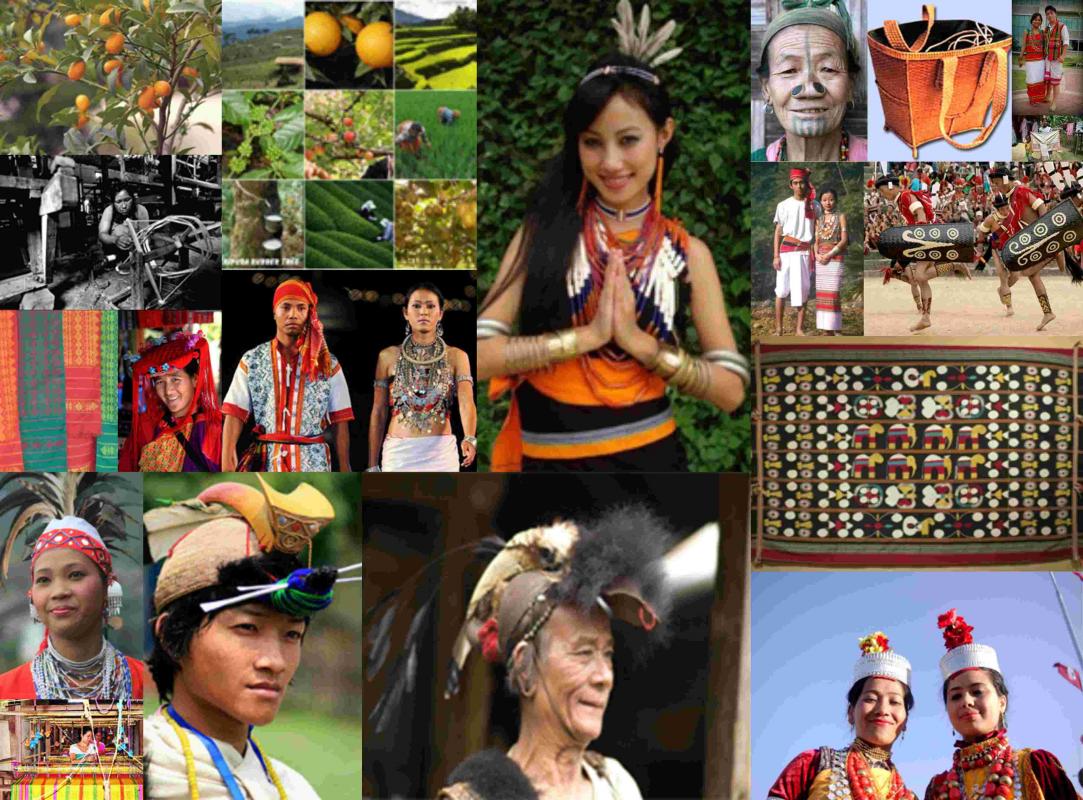 The culture of north-eastern states is characterized by the diverse ethnic groups settled in the region. Each tribe has its own distinct custom, cuisine, attire, and dialect. One of these tribes is the Konyak, the last remaining headhunter clans of the region. Konyaks were once renowned for decapitating their enemies and proudly displaying them on their return to the village. With time, these age-old customs are silently vanishing, but what the Konyaks teach us is that there's a wealth of cultural experiences hidden within the mystical hills of north-east India.
Road trips for life
This offbeat destination in India also has some great routes for an epic road trip. The winding roads, often rugged in many places, can pose a challenge to any driver. But that's where all the adventure lies. Along the way, you'll frequently come across pristine forests, rolling hills, national parks, gushing rivers, sprawling tea gardens, stunning waterfalls, and much such natural grandeur. Taking a road trip is truly one of the best ways to experience north-east India.
Rich handicrafts heritage
North-east India is home to a large number of tribes and these tribes have a rich handicraft tradition of their own. Bamboo works, especially, are widespread in the region. Assam, Manipur, Mizoram, Nagaland, and Tripura have some very skilled bamboo craftsmen who make beautiful screens, lamp stands, furniture, and baskets among other things. Manipur is recognized for gold and gold plated jewelry, Assam, and Meghalaya for their silk textiles, and Sikkim for carpet weaving. Pottery is also a commonly practiced craft in some of these states.
Unbounded hospitality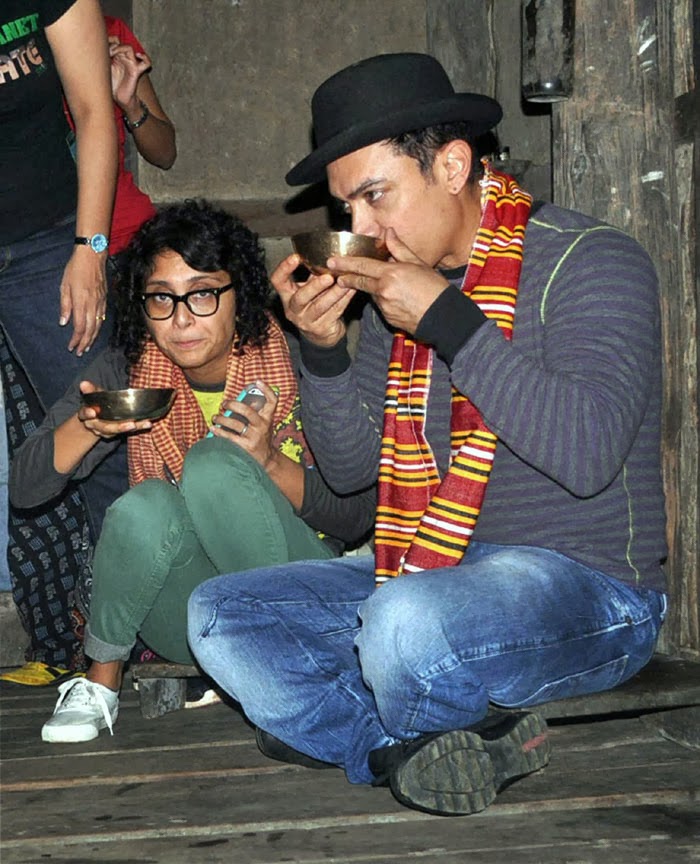 One is sure to be mesmerized by the warmth and hospitality, irrespective of social standing in Northeast India. People of mainland India can always take lessons on the art of welcoming guests from the Northeast. This is unique and unparalleled.
The unrivaled pattern of dressing
Every tribe in Northeast India has a distinctive pattern of dressing. All of them have their own colorful, traditional attire, which is quite different from each other. While the traditional attires are worn mainly by the women of Northeast India, all of those are quite different from saree, salwar kameez, and lehenga choli worn by women in the mainland in India.
Matchless Tribal Music
Tribes in northeast India are fond of music. Though the indigenous composition is highly rich in quality, it is largely undocumented and unheard of in the mainland. With the strong Western influence of music in the region, indigenous music, including the aboriginal musical instruments is slowly fading away. Now, various music forms are now confined to indigenous cultural and music festivals.
-So why waste your time actually there are those who travel for the comfort and luxury and then there are those who travel only to see more of the world. If you belong to the second category and can adapt and leave behind all your tantrums and naggings at home, then you can get the opportunity to cherish a wonderful experience while traveling the Northeast.
By-Monalisa Gogoi