I hope you take two minutes to pause and remember – and thank – those who fought and those still fighting. This year marks the 75th anniversary of the end of the Second World War
Many people know a lot of the general history of WWII, but it's the smaller, lesser-known events that can really shock and amaze readers. some books that cover the real events, and share breathtaking, unbelievable stories of courage and strength.
here is a selection of the best non-fiction books ever written about the Second World War.
DK Findout! World War II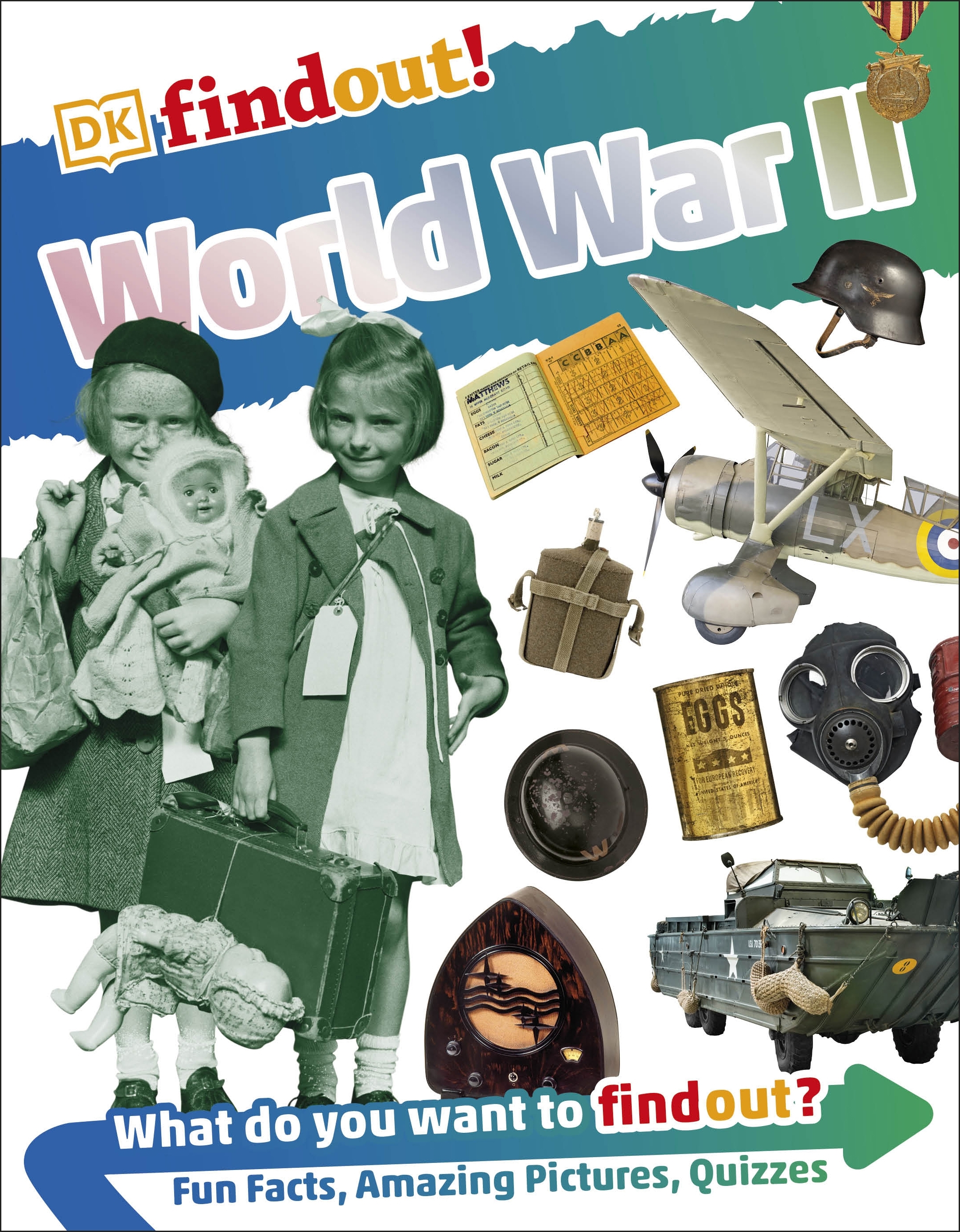 In this DK book, you learn about key highlights of the Second World War, the people, and various elements of it, from wartime entertainment to growing up during the war and living with the enemy. There is also information about animal heroes of the war, battles at sea, and women during the war. All the chapters have lots of pictures from the war as well as illustrations including maps and wartime memorabilia. There is lots of information but presented in little pieces so you can learn a lot without feeling like you are reading a textbook.
displacement

displacement is a graphic novel by Kiku Hughes that showcases the Japanese-Americans experience of being forced into internment camps during the Second World War. The first time I read about this part of the Second World War was from a book called Paper Wishes by Lois Sepahban. displacement begins in present-day San Francisco, where we meet Kiku who is displaced to the 1940s where she meets her grandmother Ernestina, who is being forced to relocate to camps. Kiku stays in the past for about a year, watching as people are "denied civic liberties by their own government, but still manage to create a community and commit acts of resistance in order to survive." displacement was a great book. It taught me another aspect of the Second World War. I also loved the illustrations.
Hana's Suitcase
In March 2020, a suitcase arrived at a children's Holocaust center in Japan. On the outside were the words "Hana Brady, May 16, 1931, and Waisenkind," which means orphan in Germany. The children wanted to know who is Hana Brady and what happened to her. Fumiko Ishioka, the center's curator, was tasked to find the answers."In a suspenseful journey, Fumiko searches for clues across Europe and North America. The mystery of the suitcase takes her back through 70 years, to a young Hana and her family, whose happy life in a small Czech town was turned upside down by the invasion of the Nazis."Holocaust books are always hard to review. They usually are great stories, but awful stories. I always learn something new (usually on a horrific level) and I am always amazed people can show such forgiveness. Fumiko finds George Brady, Hana's older brother who immigrated to Canada. George passed away in January 2019 after touring with Fumiko spreading words of tolerance, respect, and compassion. Hana was murdered when she was 13.
The Life of Anne Frank
I was around Anne's age when I first read her diary and her story has remained in my heart all these years. I read everything I can get my hands on about Anne and her time in the Secret Annex. I learned a few new things in this book including how the family tried to flee to the United States, but their documents were destroyed after the consulate in Rotterdam was bombed. I liked how the information was presented, a few facts placed over a picture important to Anne's life. In addition to learning about Anne, I also learned more about the other people in the Secret Annex and those who risked their lives to protect them.
The Lady with the Books, A Story Inspired by the Remarkable Work of Jella Lepman
The Lady with the Books by Kathy Stinson is based on the true story of Jella Lepman, a German woman who had to flee her homeland during the Second World War because she was Jewish. After the war ended, she decided children in her homeland needed books to help them heal from the aftermath of war. So Jella wrote to various countries and asked them to send children's books to take on a traveling exhibit, understanding that books give hope and help people learn from each other. It is an absolutely beautiful book and I plan to read it to every child who comes through my house.
The Taste of Rain
The Taste of Rain also shows a part of the Second World War I didn't know about. According to author Monique Polak, thousands of children in Asia were imprisoned in Japanese internment camps, including the one that is featured in this book called Weihsien Civilian Assembly Center. Among the prisoners were about 140 students from a boarding school in Chefoo and their teachers."The teachers came up with a usual plan: to encourage their young charges to follow the Girl Guide Code of Conduct. By doing so, the teachers hoped to raise the children's spirits and to protect them from the harsh reality of imprisonments."I didn't realize – although I likely should have – that people on all sides had their own internment camps, and that abuse, neglect, and starvation would happen at them as well. I am always shocked and horrified that adults would treat children this way. What I liked about this book, and others like it is that it also shows that in the dark, there is often light and brave people trying to make the world better.
Questions I am asked about the Holocaust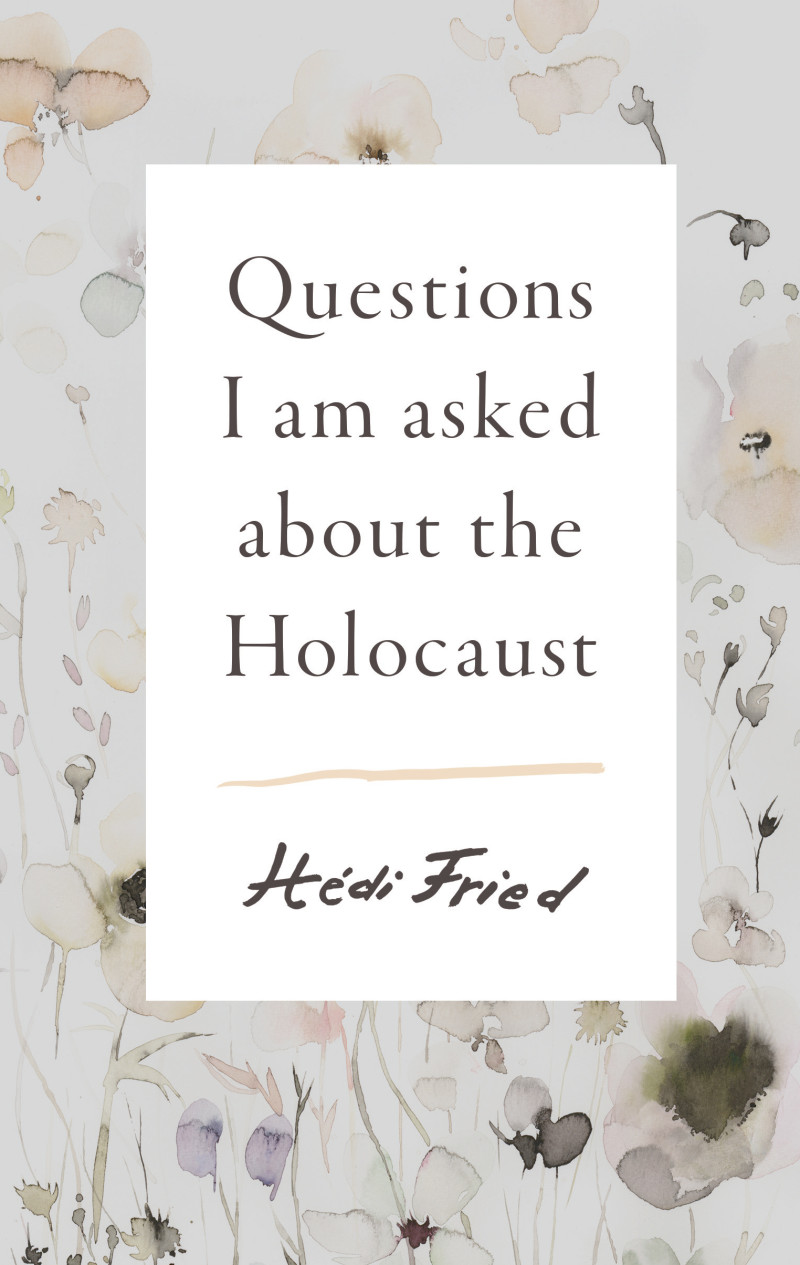 "There are no stupid questions, nor any forbidden ones, but there are some questions that have no answer."So begins Heidi Fried's book. The Holocaust survivor lectured at schools and universities, attempting to show students "the past leaves its mark on the present and casts its shadow over the future". By teaching students about the Holocaust she hoped that the mistakes of the past aren't repeated. Fried takes the most often asked questions and answers them in this book. Questions such as "Were there kind SS soldiers; How did you deal with your trauma; After everything, do you believe in God; Are you able to Forgive; and Could it happen again.