A day at the lagoon brings joy to visitors of all ages. Those who love to vacation by oceans, lakes, and even swimming pools can attest to the water's power to inspire relaxation and promote personal rejuvenation.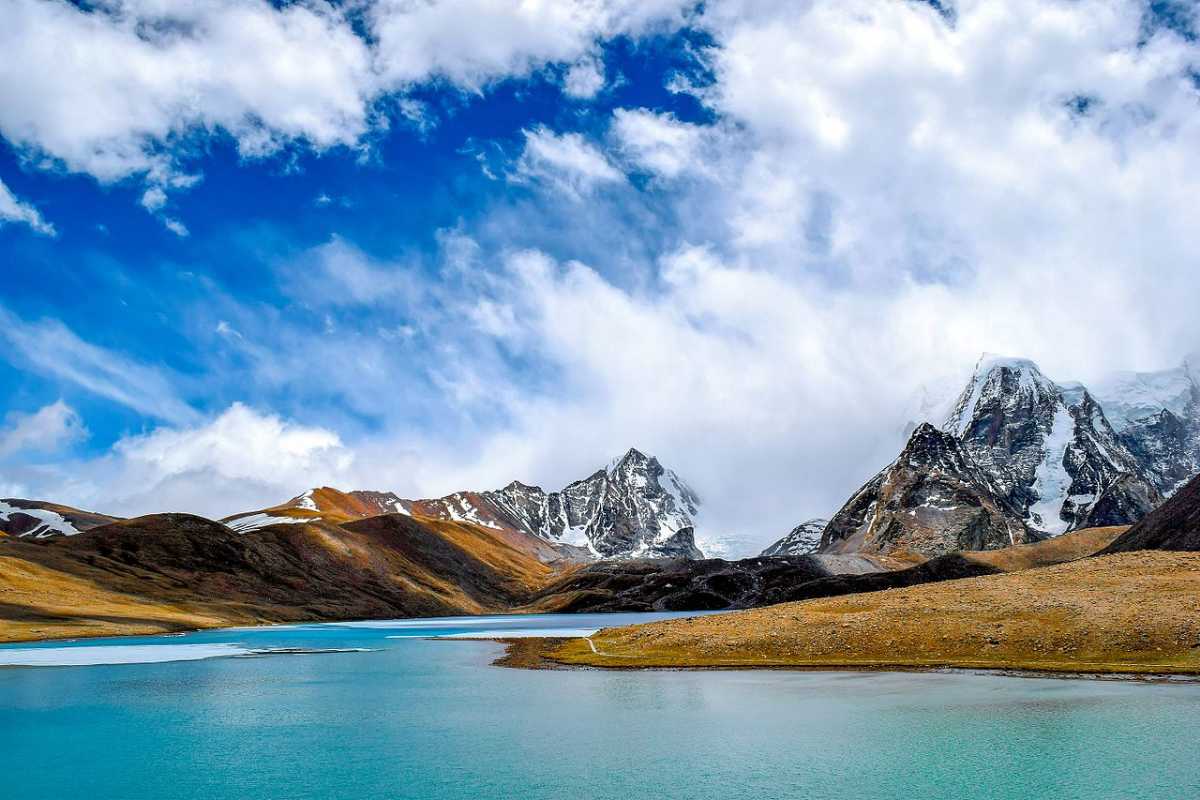 Snowy mountains, curvy roads, the valley of flowers, highest lakes of India, lush green valley with countless waterfalls, pristine white water gushing in rivers, and people always willing to serve and help you with a smile; that is what a visit to Gurudongmar Lake offers. 
The Gurudongmar lake in North Sikkim is considered to be one of the most beautiful and sacred lakes in India. It sources water to the river Teesta. Gurudongmar Lake is one of the highest lakes in the world and in India, located at an altitude of ft 17,800 (5,430 m), in the Indian state of Sikkim. It is considered sacred by Buddhists, Sikhs and Hindus. The water of this lake is said to have curative properties. This lake is majestic emerald blue in colour and is surrounded by snow-capped mountains and a glacier with the same name. A trip to Gurudongmar is certainly an experience of a lifetime. What else can you ask for your dream destination?
Sikkim is a small state surrounded by high peaks of the Himalayas; sharing its international border with Nepal, Bhutan, and China. With 40% of the total area surrounded by forests, it offers a surreal escape into the wilderness, much like a dream than to reality.
The Facts about the lake before you go:
There is a portion of Gurudongmar Lake which never freezes even when the temperature drops below minus degrees. 

The Extreme height of the lake causes breathing and other problems 

Do not smoke or drink the day before you go there you will definitely fall sick 

April-May is the flowering season and the places get a surreal view at this time 

The lake stays unreachable most of the times in winters 
How to reach:
Air: 

The nearest Domestic Airport is Bagdogra Airport which is around four and a half hours drive from Lachen. You will have to hire a taxi from the airport to reach Lachen where taxis and jeeps are available to go to the lake.

Rail: 

The nearest Railway Station to Gurudongmar Lake is Darjeeling Railway Station which is connected to most of the cities of Sikkim and is at a distance of 171 km from Lachen. Siliguri, Sukna, Tindharia, Mahanadi, Dilaram, Sonada, Jorebungalow, and Ghum are the cities it is well connected with.

Road: 

Lachen is connected through Sikkim State Road Transport Corporation (SSRTC) and some private travel services to all the major cities of Sikkim. Regular buses ply from Lachen to these states. From Lachen, you can get jeeps and taxis to reach Gurudongmar Lake.
By-Monalisa Gogoi