Kanchenjunga is the third highest mountain in the world, which is located in eastern Nepal and Sikkim, India, It rises with an elevation of 8,586 m (28,169 ft). It is called five treasures of snow after its five high peaks and has always been worshipped but the people of Darjeeling and sikkim, Three of the five peaks- Main, Central, and South- are on the border between North Sikkim and Nepal.
All this isolation has had a wonderful effect on preserving Sikkim's culture and idyllic natural landscape, but it has also meant many visitors have had to rough it out on bone-jarring, There is no such easy route as all the paths disclose due to avalanche and rock fall possibilities. Acclimatization on every step is obligatory but a previous mountaineering experience required as nicely. Following the strenuous trek to the base camp, the acclimatization procedure will conduct regularly. Although being properly acclimatized with the weather conditions and altitude issues, climbers are prepared to make the final attempt.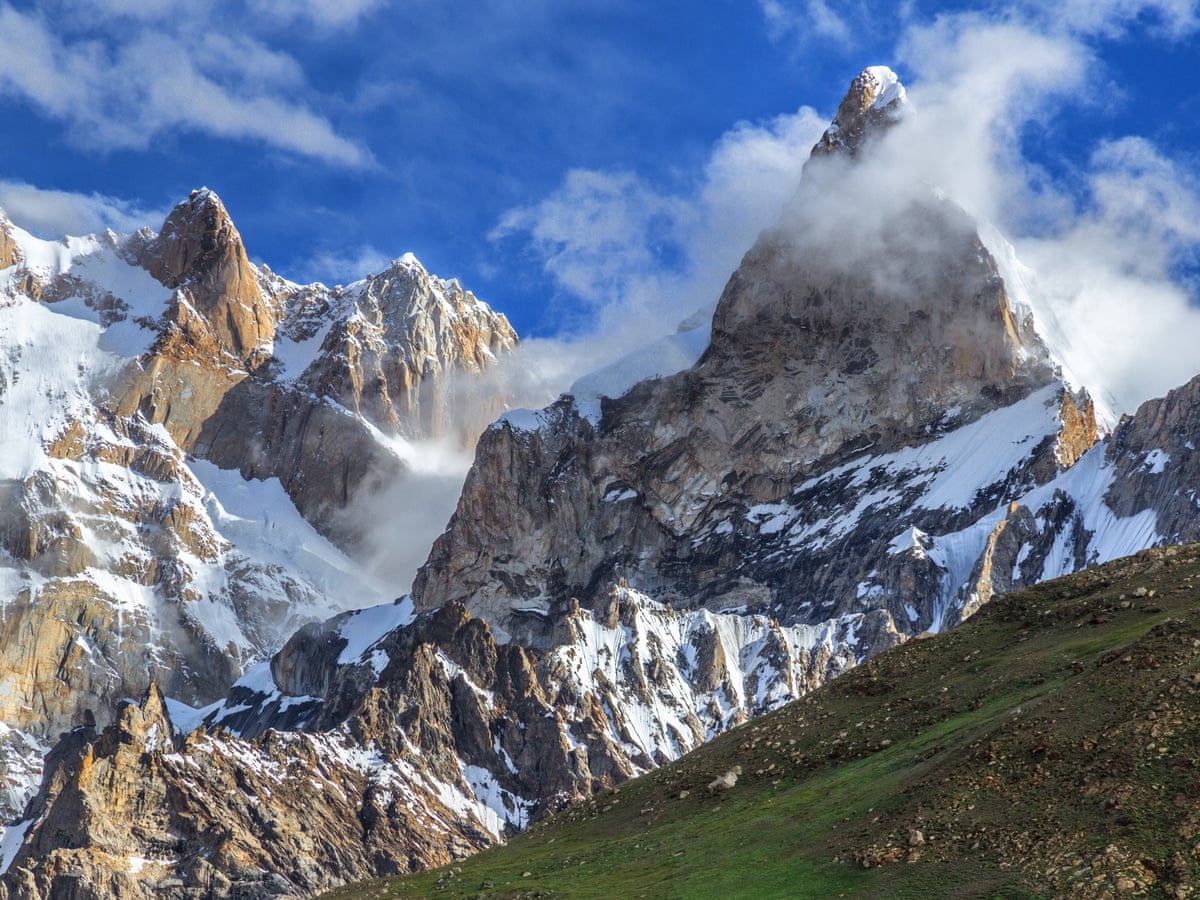 So, it is compulsory for placing up different camp to attempt the summit for the Kanchenjunga Expedition.A large part of the mountain is covered with snow glaciers feeding through a vast network of rivers in both Nepal and India's side. The principal rivers are the Sapta Koshi River in Nepal and the Tista River in India. Thanks to the low levels of pollution, the air is clearer and so is our range of beautiful gifts of nature that surround us. The residents of Siliguri are enjoying the mesmerizing views of the snowy peaks of Kanchenjunga. This is definitely heaven on earth. West Bengal is now clearly visible all thanks to the nationwide lockdown. For the residents of Siliguri, this is a sublime and magical moment to wake up to the sight of these tall and proud sentinels of our world.
How to reach:
By Road:
The distance of 85.5 KM from Darjeeling to Yuksom can be covered in between 4 hours by road.
By Bus:
There are no buses traveling from Darjeeling to Yuksom so it is always better to travel by either self-drive or hired taxis.
By Air:
Bagdogra is the nearest airport to which is situated 70 KM from Darjeeling. You can fly to the airport and then travel the rest 153 KM to Yuksom by a hired taxi.
By Train:
There is no rail connection between the two towns. So, you will have to commute the distance by road.
By- Monalisa Gogoi