Loktak Lake is an intriguing ecosystem in the Northeast state of Manipur, which still remains largely untapped. In the Indian state of Manipur where you will find Keibul Lamjao National Park the world's only floating lake. Keibul Lamjao National Park comprises over 15 sq. miles of rich biodiverse wetland. A view from above, Loktak Lake looks riddled with islands, but these in actual are not islands that are patches and rings of biomass that floats on the surface of the wetlands, the floating vegetation called the Phumdis thrives in the park, providing people with food, water, occupation, shelter and above all sustenance. The lake is home to local fishermen and other folks alike.
It is a zone of great biodiversity but unfortunately increased pressure by humans has led to a severe depletion of the resources of the lake which is taking its toll on the flora and fauna in the area. The endangered sangai a sub-specie of Brow-antlered deer are only found in the park, they have been called the binding soul between humans and nature, The sangai was believed to nearing extinction in the 1950s but thanks to aggressive conservation efforts their number is steadily increased more than 200, still relatively unknown outside the region. Keibul Lamjao National Park is truly one of India's hidden gems.
This valley gets a high concentration of rainfall throughout the year barring the two dry months of February and March. Hence these two months are ideal for you to plan a trip to Loktak Lake as the monsoon is going to force you to stay indoors otherwise. On top of that, the months of February and March also provide stable temperatures while at other times the massive temperature variations may prompt you to abandon all plans and simply stay indoors.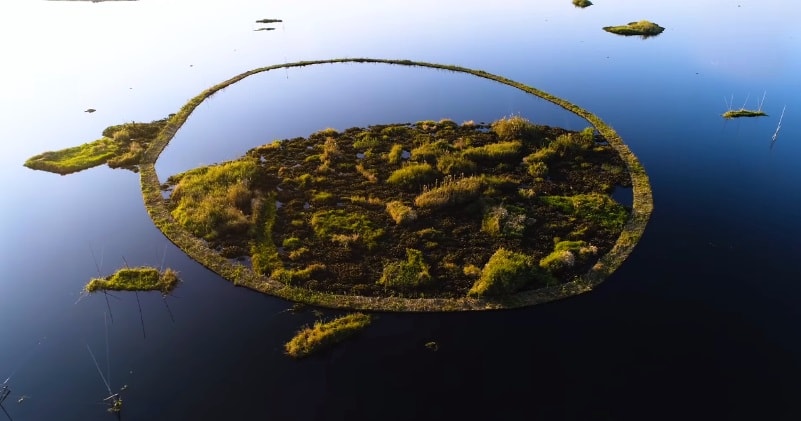 Tourists who opt for boat rides in the waterways within the phumdis can step on them and feel them pulsate. This is because phumdis are floating mats of soil, plants, and organic matter at various stages of decomposition all naturally bundled together. Part submerged, part floating they are the elements that impart uniqueness to the Loktak ecosystem. Two-thirds of the saucer-shaped lake is dotted by these floating meadows.
How to reach:
Air: The nearest airport is at Imphal which is just 48 km from Loktak Lake and can be reached by hailing a cab.
Rail: Nearest railhead is at Dimapur which is 215 km from Imphal and can be reached through a taxi or a public bus.
Road: Loktak Lake is at Moirang which is connected by Imphal through NH 53. One can take a cab from Imphal or catch public buses till Moirang.